Cores
ASKIN manufactures Insulated Panels with four Core options. Whilst ASKIN's Premier XFLAM Core is the number one choice for most clients, ASKIN can provide different cores to suit any application. Our range includes:
XFLAM CORE
XFLAM is a market leading, insurer endorsed innovative product in the field of fire resistance. It is a syntactic foam with enhanced fire resistance, excellent mechanical properties, superior insulation values, low toxicity and is completely recyclable. As an insulating material, XFLAM achieves a high insulation rating to easily achieve section J compliance. The high insulation value reduces the energy required for maintaining a comfortable and efficient environment within the building.
EXPANDED POLYSTYRENE CORE
Broadly used and accepted throughout the construction industry, the EPS-FR panel core has been tried and tested for half a century. This cost effective construction solution has an impressive strength to weight ratio, is 100% recyclable and because of its low density, it provides further savings in the cost of foundations, framing and auxiliary insulation. This BCA Group 1 product contains a Fire-retardant (FR) that is self-extinguishing and all installations are governed by the IPCA Code of Practice
VOLCORE (MINERAL WOOL)
In response to industry demand for a high performance fire resistant panel, ASKIN developed the mineral wool core 'Econorock' panel. the mineral wool panel is classified as non-combustible and has the added benefit of sound absorption with significant acoustic ratings. The panel is ideally suited for applications involving fire rated partitions, data centers, plant room isolation, and other more extreme environments.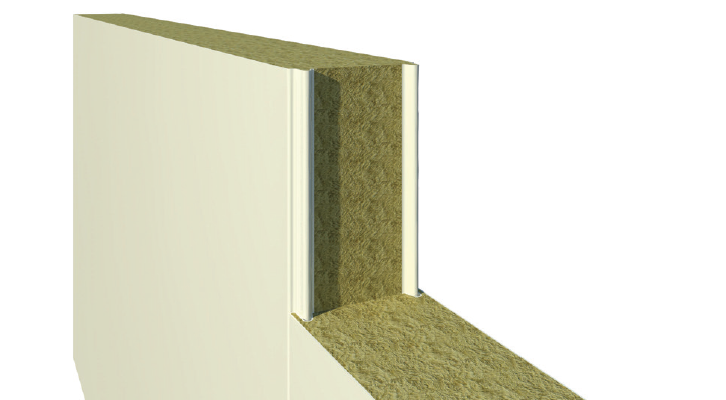 POLYISOCYANURATE (PIR)
Complementing the complete range of panel options offered by ASKIN, the PIR panel has been designed for higher thermal performance. This rigid polyurethene foam core panel is fire-safe and can be used to good effect in applications requiring a high thermal resistance.