Multimedia, Media Release
The ASKIN Archiflix Architecture and Design Film Festival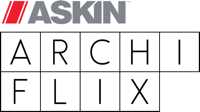 The ASKIN Archiflix Architecture and Design Film Festival held its first annual event in May with more than 1500 people attending the festival over the four days.
Film lovers, architects, designers and students came to watch one of the 13 films screened at Sydney's Darling Harbour.
The Dream of Perfection, directed by John Weiley won the Judges Choice award – a story of the building of Sydney Opera House
John Weiley was commissioned in 1968 to make the documentary, however after its first screening it was literally chopped to pieces on a chopping block. This film was lost for 45 years but was rediscovered in a BBC vault.
Glenn Murcutt's Spirit of Place took out People's Choice Award. This film explores the life and work of Australia's most famous living architect.
Both these films will be touring Brisbane, Perth, Hobart and Adelaide.
Film Festival Director Sally Darling says after the inaugural event in Sydney, she's learnt lots of lessons to help grow the festival.
Together with Creative Director Ron Brown, films were sourced from filmmakers and distributers to cater for all audiences who have in interest in design and architecture.
"We wanted to cater to all audiences. Older people who like to reflect on architecture over the years and younger people who are looking for inspiration," she says.
Sally says they are constantly searching for the best content for their audience and
there will be a few new films to look forward to in Melbourne later this year.
"I look forward to bringing a continually evolving event that people in Melbourne will enjoy even more."
ASKIN Performance Panels are proud to continue their exciting sponsorship with ArchiFlix which will see ASKIN representing the film festival in Melbourne as the naming rights partner.
Sally says the year commitment from ASKIN has allowed the winning films to travel to four states and for the film festivals continued success in Melbourne later this year.
CEO, Steve Clarke says ASKIN is excited by the continued partnership which is set to put ASKIN in front of mind amongst Australia's leading architects and designers.
"We're always searching for opportunities to continually push the boundaries and what better place than the architectural film festival," says Steve.
"Architecture speaks to our eyes and our minds and each and every film was very unique. Both Glenn Murcutts' and John Weiley's films were deserving winners".
The ASKIN ARCHIFLIX film festival will be travelling to Melbourne in October 2017 and will be held in Melbourne State Library.
I think it was a great success, I think we learnt there was an audience and a very passionate audience,"

Sally Darling